Good morning, friends! It's
Friday July 3rd 2020
which means that two very exciting pieces of media are coming out today.
The Babysitter's Club on Netflix
Hamilton on Disney+
I can't say anything about Hamilton yet because I have yet to watch it. But I'm down at the beach with my parents this weekend and you'd better believe we're having a Hamilton movie night tonight! I think my Dad is just as excited for this release as I am.
In the meantime, I wanted to discuss The Babysitter's Club with you. Right after I woke up this morning I plopped myself down on the couch with a cup of coffee and my laptop. It took me a little bit to figure out how to work Netflix on the TV but once I figured it out, it was go time.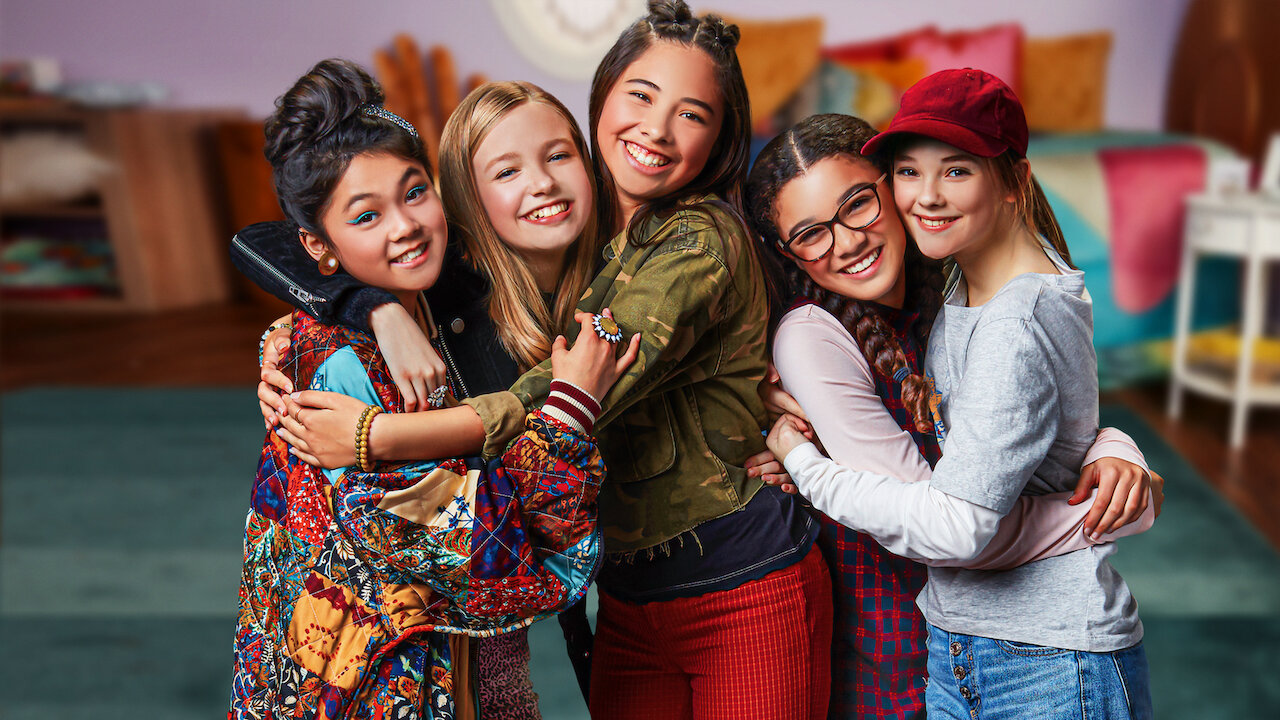 credit: netflix.com
As you can probably tell from the title of this blog post, I love it. It's so cute. The cast is amazing. The settings are fantastic. I don't really have any criticisms or critiques.
I think this is mostly because of nostalgia, but whatever. I need a little bit of joy in my life right now, ok?
Reading The Babysitter's Club books as a kid is one of my favorite reading memories.
See, when I was a kid, reading was one of my favorite things to do. I credit that toward my Mom, who always made sure I had a book to read. I loved going to Borders with her and getting to pick out a kid's paperback. I loved our trips to the library where I could check out a stack of books and feverishly read through them in a couple of days.
My Mom didn't care what I read. She supported my reading habit because she too loves to get caught up in a good read, although mysteries are much more her style.
Therefore, I devoured all kinds of children's fiction. I liked the Boxcar children, Wayside School, Sweet Valley Twins, Babysitter's Club, Dear America, Sweet Valley High. Not all at the same time but I loved a good series that had many, many more books to choose from.
The Community Book Sale
Unfortunately it was cancelled this year due to Covid-19, but a lot of my books were bought at the community book sale every year. My Mom would take me across town to the local roller rink (lol) and there were tables and tables of books stacked in neat rows. The whole community would come out (or at least it seemed that way) and we would scour the tables, filling bags and bags with used books.
I believe that paperbacks were 50 cents, so as a kid, my Mom would encourage me to fill a bag of books and then she would buy them for me. The worst part was that she confiscated my new (used) books once we got home, saying that I could have them again once school was over and I was on Summer vacation.
That was THE WORST. I just wanted to find out why Jessica was dressing up as Elizabeth (Sweet Valley) and why Mary Anne had cut her hair (BSC).
She did the same for my brothers, but I don't know if they remember those days as fondly as I do.
My favorite series to look for were Goosebumps and BSC when I was younger, and anything Sweet Valley related when I was a little older. It was especially fun if you could find the books in order, although with so many used paperbacks to sort through, that was definitely a difficult task.
Back to Netflix
Ok. Enough rambling about books. All of that is to say that this series is very near and dear to my heart and the new show is making me feel happy and nostalgic. With everything that is going on in the world it is nice to have something happy to focus on. I don't want to think politics. I don't want to think about illness.
I just want to say hello to my friends! (callback to the old show. I couldn't resist)
Until next time,
Marian